Good Ways Inc. provides consulting services in three areas:
Fundraising
Digital Media
Strategic Planning
Fundraising
What are good ways to raise money? There are a lot of great tactics, but what's really important is executing them consistently. To help organizations do that, I typically provide the following fundraising services:
Process improvement
Assessment of organization capacity: past performance; internal capacity; and opportunities
Analysis of donor activity and behavior
Donor surveys
Communications design
Donor segmentation
Campaign creation
Prospecting
Pitch design
Individual giving
Corporate sponsorships
Cause marketing
…but really, it's about figuring out the unique combination of skills, talent, and opportunities on your staff and board that make the most efficient fundraising plan for you.
Digital Media
The best and scariest thing about digital communication is that it is moving fast. It look the telephone 35 years to be adopted by 25% of America. It took the internet 7 years. (Source: Pew Research Center) The only good way to master this fast communication is to stick with your customer. To that end I typically provide digital media services like: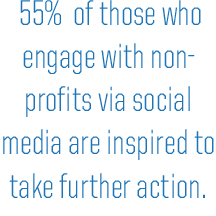 Communications strategy
Content creation (like blogging or newsletters)
Social Media goal setting and management
Digital fundraising plans
…it's all about finding those good ways to use technology to reach your communication and fundraising goals.
Strategic Planning
In addition to fundraising plans, I can also help with organization-wide plans. But my focus is always how to help you run efficiently with an eye for how money flows into your organization. For organization-wide planning and analysis, I typically provide: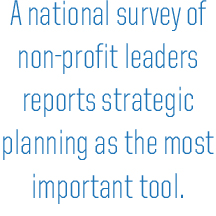 Business planning
Landscape analysis
SWOT analysis
Positioning statements
Theory of change analysis and communication
Measurement tools
Talent assessment and development
…at the end of the day it comes down to what you want to achieve and the best way to get there. The only good strategic plan is one you can execute.